As we take in the new year, recounting the days and moments within the now dusted 365 days that made the second year of the new decade, 2021 has indeed been a great year filled with lots of pleasant sounds. There was a beat for every moment; sounds that helped through the bad times, some that helped one groove, some to motivate and others to get you booed up. There was definitely a song for every moment. In fact, 2021 was even more so than ever before, the year where Nigerian music's global domination regained strength through joint efforts from both the existing and upcoming artists.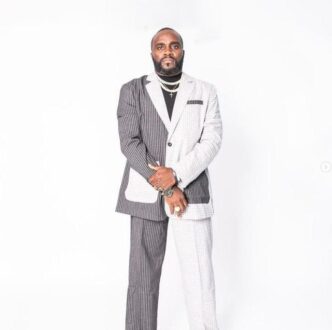 To launch the new year officially, we have fetched you just the right song to help you through the major sphere of life; Don Crucifixto Fix by Sean Dampte, Joey Benks and Don Cruxifixto. The track produced by Don Crucifixto Entertainment is one that touches majorly on human expectations and romance. Just like the song says;
"So many things they're about to see
So many things they're about to feel."
The difference between 2022 and previous years is the difference in our respective individual approaches. Meaning once the perspective is changed, these specific lines will become the norm.
Also, 2021 was that year where love was all in the air; from romance to collaborations. We hope that for as many that couldn't find love in 2021, this particular line from the track "Isabella, Maria, Alexa, Julie and Gabriella they keep sending love letters." Becomes your new reality.
Here's just letting you know that this new year will certainly make sense without leaving any aspect of your life in a hazy state of uncertainty.