Hottest pop star in a matter of years while grabbing the attention of Hollywood stars along the way, creating his genre, and proudly representing his tribe, Yoruba, and country, Nigeria.
The Ire singer started in a band called The Bridge in 2007 while studying Art and Industrial Design at Lagos State Polytechnic and majored in Graphics.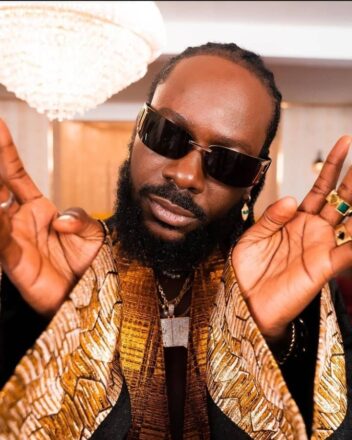 Adekunle Gold Popularly addressed now as "AG BABY," began to express his dream by inserting himself into pictures with international celebrities like Beyonce, Kim Kardashian, Nicki Minaj, and Amber Rose with the help of photoshop. One of his photoshopped images got the attention of Chrissy Teigen, who liked the picture and allowed him to seize the mass followership on Instagram to introduce his music to a broader audience.
In 2014 Adekunle Gold made a statement with the release of his breaking single, Sade, which was a cover of British band One Direction's "story of my life." Shortly after, he released a follow-up track, "Orente," in 2015 under YBNL Nation Records, after signing a music contract with the label on the 5th of March, 2015. He was nominated for the Most Promising Act of the Year category at the 2015 City People Entertainment Awards.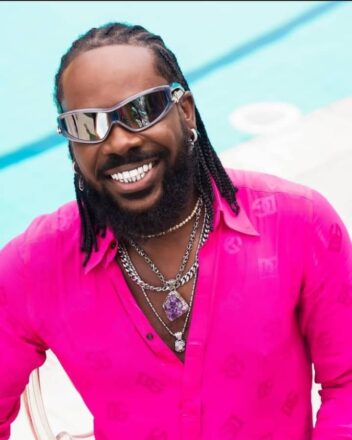 The "Call on me" Singer, who proudly sings with a mixture of his local dialect Yoruba, English, and Pidgin English, released his first studio album, "Gold," a 16-track project in July 2016 that changed his music trajectory for the better. Over the years, he has unlocked a new level of his artistry, and it is safe to say the more he sings, the better he gets.
The 35-year-old urban high-life singer from Lagos released his second album, "About 30", a 14-track project, in 2018. Adekunle said the album reflected his heart, fears, pleasures, pain, losses, and faith. The album features British Born R&B singer DYO, British-Nigerian soul singer Jacob Banks, London Gospel Community Singer (LCGC), Nigerian artist Seun Kuti, and Flavour. The album has garnered over 15 million streams on major music streaming platforms.
After that released his third album, "Afro Pop Vol. 1," and it is everything Afro Pop should be. The album consists of 10 tracks featuring Trinidadian singer and songwriter Nailah Blackman, Olayinka Ehi, Patoranking, and Tekno.
The songwriter and former marketing manager released his fourth studio album, "Catch me if you Can," on the 4th of February 2022. The 14 tracks have guest appearances from Davido, Fatoumata Diawara, Lucky Daye, Stefflon Don, Foushee, and TY Dolla $ign. Production credits include Seyifunmi, Davayo, Rymez, Lekka, TMXO, Tay Iwar, Blaise Beatz, Kali, Que Beats, and Spax, with over 30 million streams on all major music streaming platforms.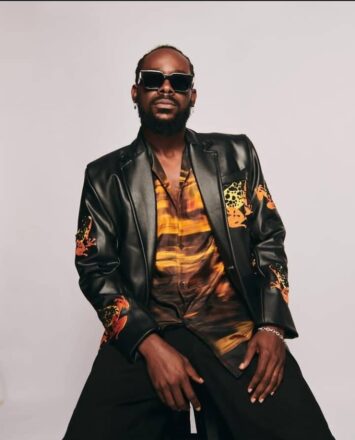 Adekunle's success in his career can be attributed to his never "give up" spirit. While being a music creative, Adekunle found artistic ways to put out his work and steadily showcase his talent. A rising artist can learn how to keep showing their abilities in any possible way. One can never tell what might create the big break.
Since the mid-2010s, Adekunle Gold has been known for his distinct, mellow vibe and hard-to-miss Africa sound that christens every tune. Over the years, Adekunle has refined his fashion style and improved his music sounds to be in a league of its one. Adekunle's physical and Fashion transformation is one that we would need to talk about in another article; it's evident that we have so much to offer as creatives.
At Musicwormcity, we believe the global stage is yet to experience the best of him.