40-year-old former record label executive Olubankole Wellignton popularly addressed as Banky W has recently released the audio and visuals of his new single JO.
Banky who first announced the release of his new single weeks ago, narrated what inspired the song to his fans, he wrote: "The first time my Wife danced for me, I knew I'd hit the jackpot. So we made a song and video about it".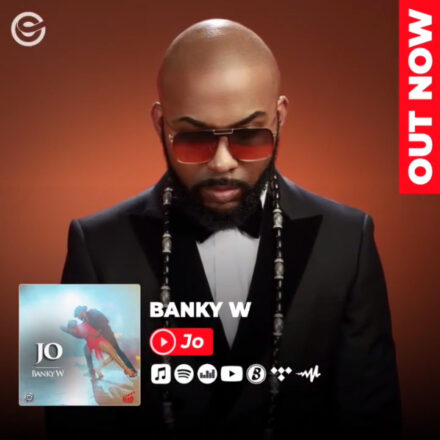 The sound is centered around his wife Adesuwa Etomi and she serves as the video vixen in the music video as well.The Nigerian R&B icon hasn't released a new album since the cult masterpiece 'R&BW' in 2013. Although he recently announced his forthcoming album 'The Bank Statement' during a chat on the YouTube Channel preacher and certified relationship counselor Kingsley Okonkwo.
You can also Banky W set to Return with New Album "Bank Statement"