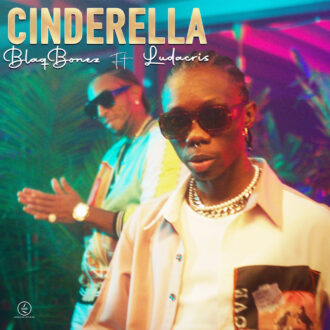 African rap heavyweight Blaqbonez has started the year with an amazing run of exciting features, with several chart-topping singles that have rocked the airwaves in the music space.
In his usual fashion, Blaqbonez has returned to further emphasize his lyrical prowess and on this next release he has enlisted one of America's biggest and most achieved rappers in his new single titled "CINDERELLA GIRL".
In this song, he delivers this number that is a proper eulogy to his love interest who not only caters to his emotional needs but does an excellent job at catering to the sexual needs. He sets a standard that ultimately cannot be reached with this track, creating a lush, smooth and powerful flow. This is a collaboration that sings praises of a lover who over-delivers 
Blaqbonez further enlists the support of American rap heavyweight, Ludacris with several gold certified worldwide records and albums who does an amazing job on this; corroborating Blaq's claims and in general, telling a beautiful story. Both artists complement each other's efforts on this song and create the perfect rap song for lovers of hip-hop music in the African & American music space.
With the release of this, it is safe to say that Blaqbonez has surpassed the BEST RAPPER IN AFRICA accolade and consistently continues to reaffirm his penchant for delivering mind blowing hits.
For more information on Blaqbonez, please visit:
Apple Music | Spotify | YouTube | Twitter | Instagram