Earlier this week, Mavin Record released a video announcing a new signee, Bayanni, to the Mavin family. Having graduated from the Mavin Academy, the 25-year-old star has been equipped with the necessary tools for being a successful artist.
Bayanni is a Nigerian singer and songwriter born June 25, 1997, in the South Western region of Nigeria. He is currently single and a student at Obafemi Awolowo University (OAU).
Before signing under Mavin, Bayanni constantly pushed his brand online by recording covers and sharing them with his fans. Some of his covers that gained mass traction were Ckay's Felony. Jowo by Davido and Peru by Fireboy DML.
He also released his single titled African Beauty as a solo artist. The song was produced by Blaise Beatz, while Michael Synx handled the mixing, and Pharouk Damilola Films shot the visuals for the single.
The announcement of him joining Mavin followed the release of his first EP, "Bayanni," which includes four tracks 'Family', 'Body,' 'Ta Ta Ta,' and 'Kala' with no feature.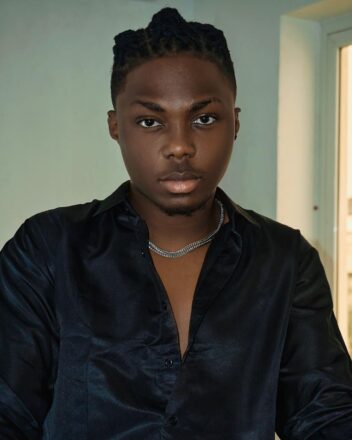 The family track seems to be the starlight of Bayanni's EP because it began with a prayer from a woman whom we presume is his mother. The intro is everything as it helps everyone connect to the power of having that person in our lives who ensures we get support when needed. The song portrays the essence of family and how important they are.
The song, Body, is another love-themed song, appreciating the physique of his lover. It seems deliberately positioned after the track Family. It passes across as the "in the other of things" vibes.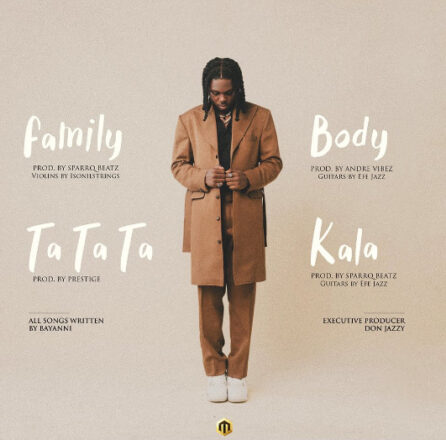 Assurance is essential to every relationship, and that was precisely what Kala embodied. The percussion sound in this track makes it stand out, and Musicwormcity advises that you listen with a headset to enjoy every beat.
The last trackTa Ta Ta, can only genuinely be explained by Bayanni himself.
Which of these tracks would you leave on repeat?