Moses Bliss has signed a worldwide distribution contract with Symphonic Distribution. Symphonic's entrance into the Nigerian market has begun.
Moses Bliss is set to be a worldwide sensation and become Nigeria's next Gospel superstar. He rose to fame after the release of his gospel song "Too Faithful" in 2019.
The multi talented minister has ministered alongside top Nigerian and International gospel ministers. He performed with the likes of Sinach, Sonnie Badu, Buchi, Frank Edwards, and many more.
Moses Bliss is a keyboardist, a drummer, a singing instructor as well as the musical director for gospel crew, The Engraced Music crew. His love for music started From an early age. When he was five years old, he began learning to play musical instruments. Later, he joined the Believers' Loveworld church choir, where everything began to fall into place for him. Due to the invaluable support in training, ministry, and resources he got, Moses began to grow.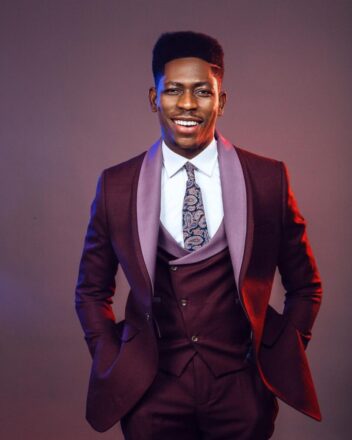 The gospel sensation made the announcement on his Instagram page and YouTube channel The Creative Executive of Symphonic Distro, Tunji Afonja, said; "Moses is leading a revolution in Gospel coolness, swag, lyrical spice and mainstream appeal".
In 2019, "Too Faithful" became his most successful single to date, garnering great reviews and fan covers from all around the world. In 2021, he released another massive album called "Bigger Everyday."
Moses Bliss' ministry grew, and at the LIMA Awards 2020, he won the Song of the Year award for his song "You I Live For".
He released his debut Gospel album in May 2021, "Too Faithful". This was a great way to cap off this inspiring run, , He said that the record was an extension of his secret hideout. "Most songs came from the place of prayer and fellowship with the Spirit. Some songs were borne out of pain and tears, while others out of joy" Moses Stated.