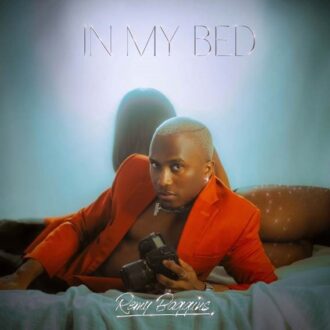 Gifted musician, Remy Baggins puts an end to his year-long hiatus as he debuted a brand new single titled "In MyBed" available now on streaming platforms via Southseid Music and Sony Music Entertainment West Africa.
Rémy's talent prowess is multi-faceted; his skill in composing and producing music as well as singing and writing songs have amalgamated into a firebrand artisanship. With four stellar project releases and many collaborations to his credit, "In My Bed" becomes his most anticipated work yet. To his teeming fans, the drought is over as they will no longer starve for music but to Rémy, it is the first gallant stride on the odyssey to delivering his album.
"In My Bed" is a neo-Afrobeats song with a fusion of Latino snares to create an ultra-modern melodic sound with great diaspora potential. Baggins writes about his infatuation towards an opposite sex and expresses his immediate intentions towards her with a combination of vocal deposit finessed by the incredible production of Grammy nominee, TMXO.
Assisted by Remy Baggins, Jaylon and Ramoni; this is a potential international hit.
Stream "In My Bed" here
For more information on Remy Baggins:
Instagram | Twitter | Facebook | YouTube