Fast-rising act and the newest king of the street, Bella Shmurda announces his new challenge for rappers, the #RushRappersChallenge.
He made the announcement via a recorded video clip on his Instagram page on 17th February 2021 as he gave the guidelines for participation, stating that it is for rappers.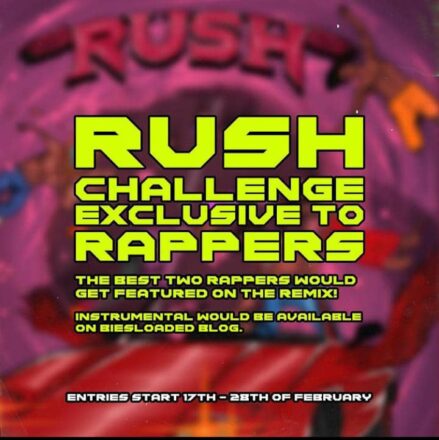 Here is what he wrote on his page "#RushRappersChallenge.. looking for the best two Rappers to tell the Rush Story! Use the HashTag! Link on @dangbana__republik bio?"
He also went further to say that the two winners chosen would go-ahead to feature in the remix of his recently released single that brought about the challenge "RUSH"
The "CashApp" crooner recently released the song on the 27th of January, 2021 which happened to be his birthday and it has enjoyed a measure of acceptance from the music audience as is with his other releases.
The #RushRappersChallenge, which closes on the 28th of February will see the best two artistes get featured on the remix of the hit single. With his steady rise in the music scene, this challenge looks like one that will catch the fancy of music lovers and the youth.
https://www.instagram.com/p/CLZEYUQMc-z/?igshid=1p7if0tq28g5r