The Grammy-award winning singer Ayodeji Ibrahim Balogun, who has been known as Wizkid all through his career, changed his signature name to Big Wiz on Instagram earlier today, June 8, 2021.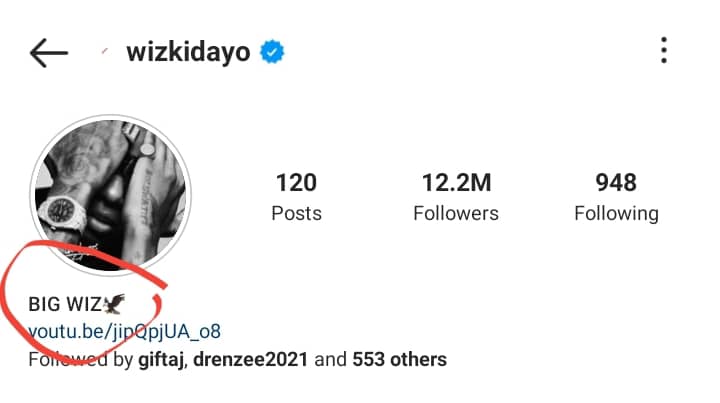 This name change happened shortly after Wizkid's fans suggested that he changed his stage name since he's no longer a 'kid' both as a person and as a Nigerian musician. Wizkid showed his fans that he cares about them by changing his name to 'Big Wiz'.
This new name connotes the singer's growth in the industry and how big he hopes to become both home and abroad. However, "Big Wiz" is going to need some getting used to by his fans.