Wizkid fc has unintentionally built an identity of music, fashionable and die-hard community or fan base for Wizkid. A proper machala follower is known to have a bullish character on social media as they are ready to go over and beyond to support Big Wiz.
The year was 2011 when a good looking young Wizkid dropped the Superstar album under now defunct record label E.M.E (Empire Mates Entertainment).
The then young millennials had a new inspiration for fashion and lifestyle and the era was
characterized by how the likable wizkid dressed, talked and he would later define how a new generation of younger artistes would do music. A cult-like followership soon backed Wizkid on his journey to international stardom, they would be called Wizkid fc, now revered even more than Beyonce's Beyhive.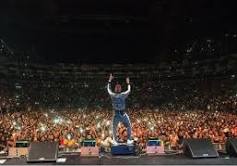 In a true sense of competition another fanbase of Afrobeats star Davido called themselves 30bg an acronym for 30billion gang and they soon started to fight and repel the radical Wizkid fc on the internet. Davido released his debut album O.B.O an acronym for Omo Baba Olowo in 2012 and that gave a new identity to a different string of fans in the same age demography.
The young and rich or children of the wealthy had a sense of belonging with the 30Bg fanbase. Fun loving and energetic they cared less about the artistic musical prowess and talent that wizkid fc liked to pride themselves in .The average young Nigerian wanted to be a friend of the rich and affluent and the Davido fan base gave the perfect opportunity for that.
In a few years Davido rose to be an international star and just right behind him was his ever supportive and affectionate fanbase, the 30 billion gang who believe he is 001.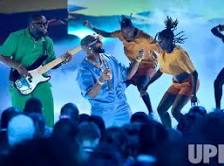 Self-acclaimed African giant, Damini Ogulu popularly known as Burna boy dropped a hit single "like to party" off his debut album L.I.F.E also in 2012. It was the perfect for fun loving, open minded fans. It took a while for a larger Burna boy fanbase to be put together because he didn't enjoy immediate acceptance from the general populace like Wizkid and Davido did.
The average OUTSIDER as they are popularly called are known to be free minded and exhibit a lot of non-conformist characters.
They always find themselves in the twist of rumored beef among the trio of Wizkid,Burna and Davido but they have never ceased in the function of streaming their favorite artiste's songs, pulling up in numbers to attend his concerts around the world and even ensuring the Odogwu bagged the esteemed Grammys award.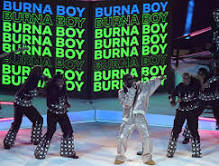 Younger artistes like Young Jonn, Rema, Ruger and the beautiful Ayra starr also have devoted fanbases, they inspire to have a similar fashion sense like them and also ensure they emulate their behavioral patterns.
In recent times, it is so easy to tell which artiste a young person is a fan of by hearing them talk or just by knowing their taste in music.
This distinct followership has immensely affected the growth of Afrobeats globally and has even spurned the genre to have a global audience.
As each fanbase is growing and migrating they are taking their favourite music with them and there is no limit to which Afrobeats can reach with the super loyal fans and absolutely talented artistes.