Okay, let's start by saying Fireboy DML is fireeeeeee!  we will be sharing our opinion about Fireboy's music videos, making suggestions and sharing the love because being an excellent musician is another level of talent.  All Fireboy DML songs on Laughter, Tears and goosebump album are hits back to back. Whoever arranged the tracks need a chilled bottle of his/her favourite drink because the playlist "flowed".  All the songs on the album are right and could never have been done better. No matter your mood you can vibe to the songs on the album just play with your volume. To Fireboy DML we duff our hats and we hope that you continue giving us sweet tunes.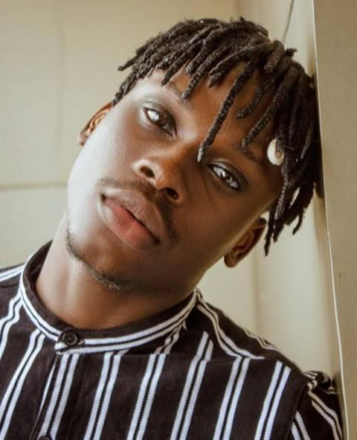 While we love the songs on Fireboy's album, most of his videos were quite underwhelming, we can't tell if it is the artiste fault or the Director but come on if we all want to be honest and unlock our inner creative minds you will join us on this. Fireboy videos need creatives, the songs were too excellent than the videos the director shot. A few of the videos that were a turn off are Scatter, jealous and I need you. Come on! Scatter, ah! party scatter that video should have been party scatter. I need you almost got it, but I don't know if it was the colour grading, the location or the props that didn't just do it. Fine vixen, nice tunes, below the par connection.
Fireboy DML, we know you are unique and so is your music, show us this in a motion picture with exciting videos. We want to watch your videos on YouTube till it gets to 1billion views.